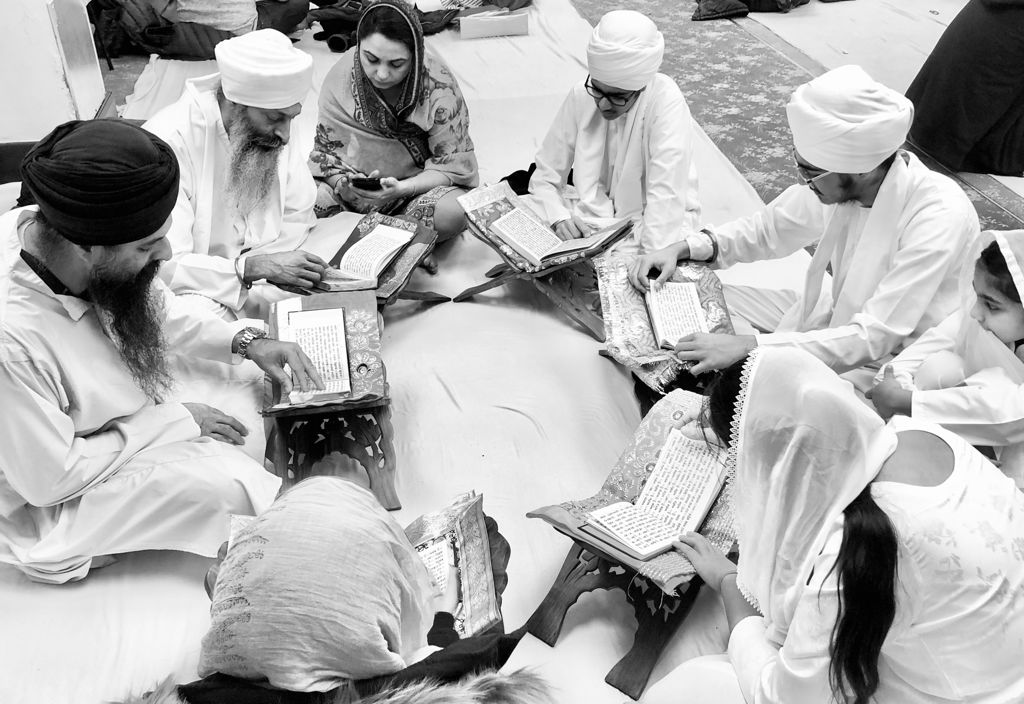 The Gurdwara Gurmat School will be restarting its full schedule of Gurmat activities for all age groups every Sunday morning from:
26th September 2021
We will be welcoming back all the children and adults who have been continuing their learning online during the COVID19 restrictions.
We would especially like to extend a warm welcome to anyone who would like to join for the first time.
GURMUKHI
Gurmukhi class is a special course where you can learn Gurmukhi in 12 weeks, classes for adults and children.
NITNEM CLASSES
Come and learn the Panj Bania, Rehras Sahib, Kirtan Sohila and Sukhmani Sahib
GURBANI SANTHIYA & GRAMMER
Learn Santhiya and grammer of Gurbani
KIDS SIMRAN & SAKHIA
Fun and engaging children's Sakhia (stories) and easy to learn Simran.
Please register your interest by clicking on the button below, and we will contact you with further information